Meet Our Team
Shirley Harms, Broker/REALTOR®
Office: 780-724-3030
Cell: 780-614-9447
Email: teamlakeland@telus.net
Brookfield Global Relocation Approved Supplier
Commissioner of Oaths in and for the Province of Alberta
With over 20 years of experience in the Elk Point and area real estate market, I have had the pleasure and honour of working with both buyers and sellers to assist them in realizing their goals. It is my policy to keep my clients fully informed throughout the process of buying and selling. From market evaluations and comparables, to information regarding lenders, mortgage brokers, property inspectors, appraisers and lawyers, we create a great 'team' that works towards one goal – fulfilling your real estate needs efficiently and effectively! When you are in control of every step, it will empower you to make the right choices.! First time home buyers? If this is you, not to worry! We have you covered. We will explain everything and never leave you wondering. Need to sell your home and buy another? We can help! If you are a business owner or investor, we have experience in commercial, real estate. We have owned businesses – both retail and service – and understand your needs. Buying or selling a condo? I've been on a condo board, so I know the 'ins and outs'. . Edmonton properties? You bet…we're in the REALTORS® Association of Edmonton and I have resided in Edmonton. We can help there too! Feel free to call or e-mail today and let's get you started in the right direction!
REFERRALS – YES! See how you can benefit! If you are moving to a different area, please let us refer you to a knowledgeable and professional REALTOR® in your area of choice. We will match an experienced REALTOR® to your needs and your personality. We have an extensive REFERRAL system and it is proven that the buyer or seller is so far ahead when being referred. We also keep in touch with the REALTOR® to make sure that all is going well.
Glenn Harms - REALTOR®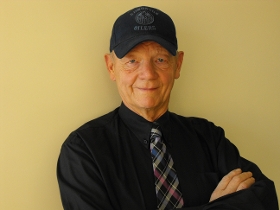 Ph: 780-724-3030 Email: gaharms@telus.net
Commissioner of Oaths in and for the Province of Alberta
My extensive oil and gas background goes hand in hand with real estate in Alberta. I understand the relationships, the opportunities and the challenges. I know what it takes to keep your business maintained and successful. If you are considering buying or selling an industrial or commercial business, give me a call. My 19 years of experience in real estate involves residential, commercial, industrial, acreage and land and farm properties. Coming from an agricultural background and owning land, I relate to the challenges of farming and know that you can't always depend on the weather! But, I also know the benefits of country living and know that you can't beat the lifestyle. There's nothing like the peace and quiet of owning your own piece of land. My other real estate expertise involves the renovating of properties! I have renovated a number of homes from top to bottom and it certainly gives me the understanding of the cost and the work involved when one renovates their home. However, there's nothing better than to walk in to a 'freshly painted' home or one that has been renovated by the home owner. It's certainly worth the effort. I know that real estate is a very important investment and my expertise and experience can be very beneficial to you.